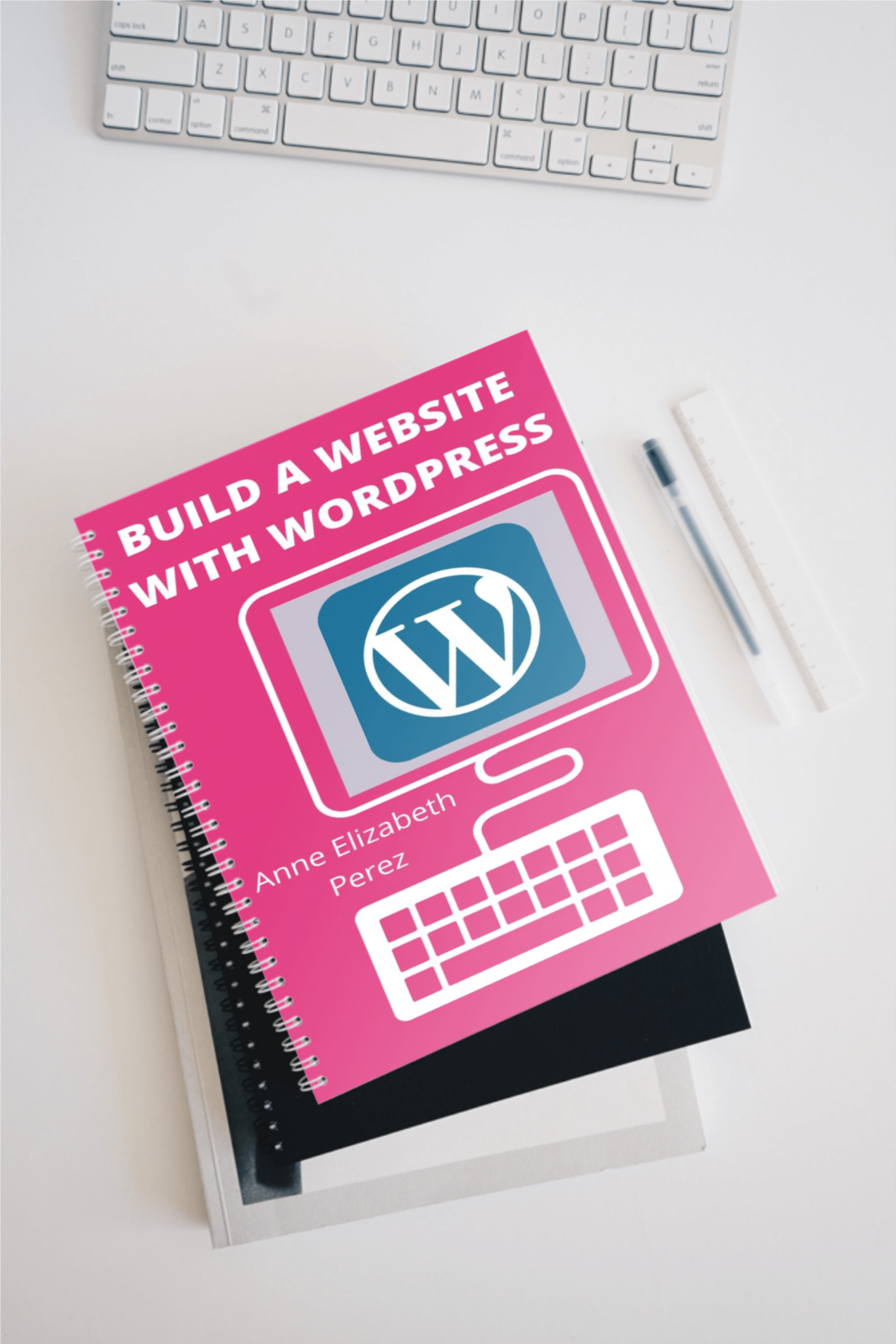 It's time to stop struggling with your WordPress website
You've heard that WordPress is the best platform out there. In fact almost 60% of all businesses use WordPress for their websites. However, most people who try to create a WordPress site give up.


Attention: Coaches, Authors, Speakers, Creatives, and Entrepreneurs…
Let me say it more clearly: 9 out of 10 WordPress sites never get completed. A lot of these sites were started by people who never even made their first post. Where do you stand in that equation? I know how frustrating it can be. I almost threw my laptop out of the window when I first started learning WordPress. There was no help available when I began online. 
You see, the problem most people face is a lack of actionable instruction.
I'm Anne Elizabeth Perez and I have been creating websites for myself and clients for more than 10 years now. When I was a makeup artist I was looking for ways to 'get known'. I live in a rural area in the South West of England and I knew that I wouldn't 'meet' enough people there to have a successful business. The answer was to build an online presence. I needed a website. I set about to learn as much as I could about building a website and discovered WordPress. Once I figured out how, and built a website my business began to grow exponentially. In fact, I was amazed how many people 'found' me online. People started to ask how they could have the same results and I helped them build their own websites. Now I want to teach you how to do the same exact thing with my new " Build a WordPress website" training course.
If you're wondering whether you can create your own website or you've failed to create a WordPress site of your own and you're thinking of quitting, don't give up, you've come to the right place. Your answers are right here...
Why should I build my own website though?
If you know how to build your own WordPress website, you will save a lot of money on web developers and designers.
By building your own WordPress website you will be able to update it and put new things on it without waiting for a programmer's help.
Some WordPress gurus want you to believe it takes time to set up a site on your own. But I'm here to tell you it doesn't take much time at all. There's no need to pay these so-called gurus hundreds or thousands of dollars for what you can do yourself. Trust me, you can. Don't let your inexperience or lack of knowledge hold you back...
The time to make your web presence known is now. And this package will help you get started fast.
Build a Website with WordPress
With 'Build a Website with WordPress' you'll discover the fastest and easiest way to learn and master WordPress. These shortcut strategies take you by the hand and lead you through the WordPress creation process step-by-simple-step. Just follow along -- and you'll be up and running in no time.
What Others Have To Say About Me…
"I love how you've laid it all out so clearly and simply"   Willena Flewelling
" It's great to be up on the latest technology...What a great way to communicate with customers"    Diane Cook
"I am glad there are people like you in this world who can make sense of all the changes that are happening. There is so much information begin thrown around you are never quite sure what is important to pursue and what isn't. " M. Joyce
"You did a fantastic job outlining the features ... how we as business owners can beef up our customer engagement" Laura Morris
" Thanks for sharing that resource... That's awesome" K de Roo
"I'm really enjoying how you are educating me in the marketing mindset" Steve