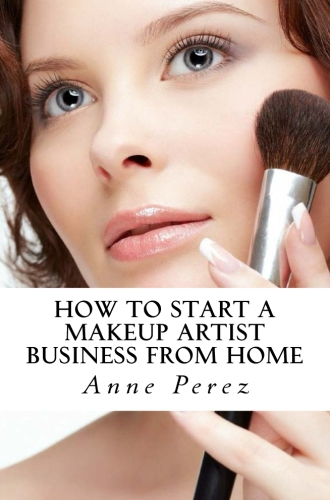 Start your own Makeup Artist Business From Home
From the Desk of: Anne Perez, International Makeup Artist
Subject: Do you love makeup and sharing your skills with others? Then why not start your own Makeup Artistry Business
A career in Makeup Artistry is a chance to showcase your creativity, travel and have a fun high paying job.
 You will get paid to help people look fabulous and feel great about how they look.
- It's very rewarding,
- the hours are flexible,
- the job is fun and
- top makeup artists earn a great deal of money for their services.
No matter who you work with your job is to help people look gorgeous. You touch lives with glamour and beauty. The smile on people's faces says it all. When they look good they feel good and their confidence becomes such that they feel they can do anything they set their minds to. 
Welcome to the World of Makeup Artistry
"Just Minutes From Now We Will Show You How To Start a Makeup Artist Business From Home and Make Money doing what you love.
This offer is so affordable, you have no reason not to take advantage of it…
Making money as a Makeup Artist IS possible, and often it is a lot easier than people think. Every time you have a makeup assignment, a customer call or a 'party' or show, you have the potential to walk away with cash in your pocket. You literally create your own paydays.
NOW's YOUR Chance…
How would you like to follow your passion and make money with makeup?
Now is the time to learn the skills you need to start a Makeup Artist Business. This is where you can get proven, common sense advice you can trust.
As someone who has earned money with makeup for more than 15 years, won the prizes, gotten national company recognition and more in my career, I've been there and done that. 
You can count on me to make sure your education is practical, proven and profitable!